THE STORYSTUDIO
Empowering Brands to Tell Their Stories.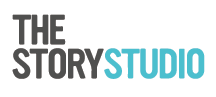 What is The StoryStudio?
The StoryStudio's mission is to create content that enriches, empowers, and adds value to the lives of readers. We provide a platform and canvas that connects our business partners with their target audiences, on a personal level, through storytelling. The StoryStudio offers a turnkey solution with a sophisticated distribution strategy that is centered around creative excellence and hands-on service.
How Does it Work?
We will work with your brand to create impactful content that matters. All content is housed in one environment creating an immersive brand experience that will resonate with your target. This is what is referred to as Native Advertising. As opposed to display and other forms of advertising, our solution is not disruptive. StoryStudio content blends in with the surrounding editorial content which creates a natural look and feel that engages readers.
Why Choose StoryStudio?
All of the content created by the StoryStudio is created for you, by us. You own it, so share it with the world. We give you each piece of content developed as well as access to the StoryStudio page link to post across your social networks and websites. Some reason why StoryStudio is an unbeatable solution for creating sponsored content include:
Guaranteed engagements: Clients want to know how many people will see their stories.
Content: We drive the creative direction, as a result, the content preforms better.
Cost: Flat fee package
Strategic: Vertical based solutions resonate.
Resources: Dedicated team (creative freelancers, project managers, creative strategists)
For all custom stories, we include a StoryStudio Boost Package which allows our partners to reach a new audience with their content in contextually relevant environments. We leverage premium inventory, proprietary data, and optimization technology across all platforms to maximize engagement. 
The StoryStudio Boost package includes syndication that allows your content to reach new audiences across a marketplace that reaches 90% of the US audience (comScore)!
View Our Work
Click through the different verticals below to browse case studies and testimonials from previous partners.
Start building your custom content today!