Newspapers
Hearst Midwest Media Group features seven daily newspapers that act as the watchdog and trusted narrator for readers in the towns they cover. Hearst Midwest prides itself on upholding the tradition of high journalistic standards and is the dominant media source that covers our communities for readers and advertisers alike. Our publications provide readers the news and information important in their lives, while giving our advertisers the opportunity to connect with spend-ready consumers locally and across the state.
Magazines and Specials
Our magazines and special publications tap into the interests of our audience, and with titles such as Health Watch, Prep Zone, HomeStyle, Wedding Planner, Destinations, Michigan's Thumb Traveler, Venture, and Readers' Choice, we provide valuable and interesting content to highly desirable demographics of residents and visitors of the communities we serve.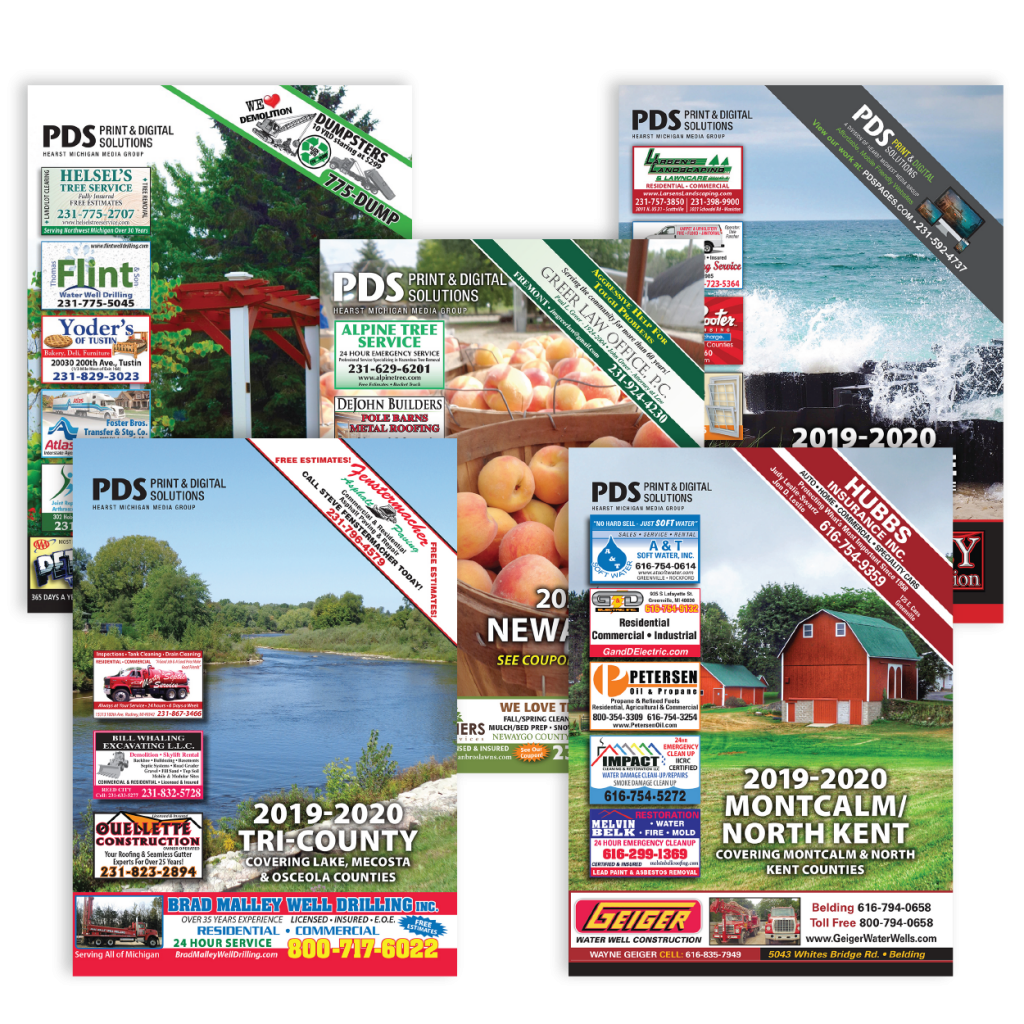 Business Directories
The Pioneer Group publishes five West and Central Michigan business directories covering Kent, Mecosta, Montcalm, Newaygo, Osceola, Lake, Isabella, Manistee, and Mason counties. Our goal is to help new and established businesses prosper by offering value-priced advertising that allows them to reach the consumers and businesses in our communities.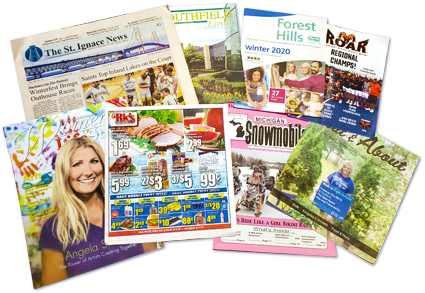 Commercial and Digital Printing
Our commercial and digital print services help you make a positive, lasting impression with your audience. We work with your organization to design a professional, impactful print solution that meets your specific objectives using the latest technology and creative graphic design.