TUESDAY, JANUARY 21, 2020
LOCAL BUSINESS MARKETING SUMMIT
Get a free quarter-page ad to promote your business just for attending!
Learn how to grow your business from local marketing and media experts
Get tips for marketing and budget
Exclusive turn-key marketing solutions available at special pricing – limited quantity available
Find out how to leverage all media types in your budget
Learn about consumer trends in your industry
Event Benefits
Free advice for growing businesses
Strategies you can implement immediately
Network with peers and industry experts
Who Should Attend?
Business Owners
Marketing Professionals
Agencies
Entrepreneurs
8:30am – 11:00am
Ferris State University Center, Room 202A
805 Campus Dr., Big Rapids, MI 49307
Private Event with Limited Seating – REGISTER TODAY!
localmaxxmichigan.hearstmediamidwest.com
Featured Speaker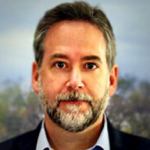 Ed Fritz
Regional Sales & Marketing Business Strategist, Hearst Midwest Media Group
Ed has 20 years of experience in lead roles with emerging media throughout the Midwest. He possesses exceptional strengths in developing initiatives to harness maximum marketing potential by implementing unique cross-platform solutions that include print, mobile, broadcast and interactive media.
Regional Sales & Marketing Business Strategist
Hearst Midwest Media Group