SERVING OUR COMMUNITIES ACROSS ILLINOIS & MICHIGAN
Please click on the logos below to be directed to your local newspaper's website.
"Consistent. Communicative. Professional. Focused. These are all words we would use to describe Hearst Midwest Media Group. The results of our digital campaign were impressive, the process was interesting, and the knowledge and opportunities provided are unmatched."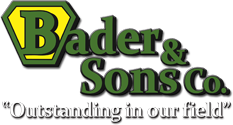 Heather H. Harris, Marketing Manager

Latest from the Blog
Welcome to the Hearst Midwest Media Group's business-to-business blog. Here you'll find case studies, best practices, white papers, trade articles, and research across a variety of business categories, all presented to help maximize your advertising ROI and reinforce the effectiveness of Hearst marketing channels and offerings.
April 12, 2021
The U.S. home improvement market is expected to remain strong during 2021 with homeowners continuing to invest in new projects.
[…]
May 6, 2020
Most states have stay-at-home restrictions that are expiring soon, and some have already begun lifting business restrictions. Will it result
[…]
April 29, 2020
In a time of social distancing, people of all ages are craving the company of friends and family and their
[…]